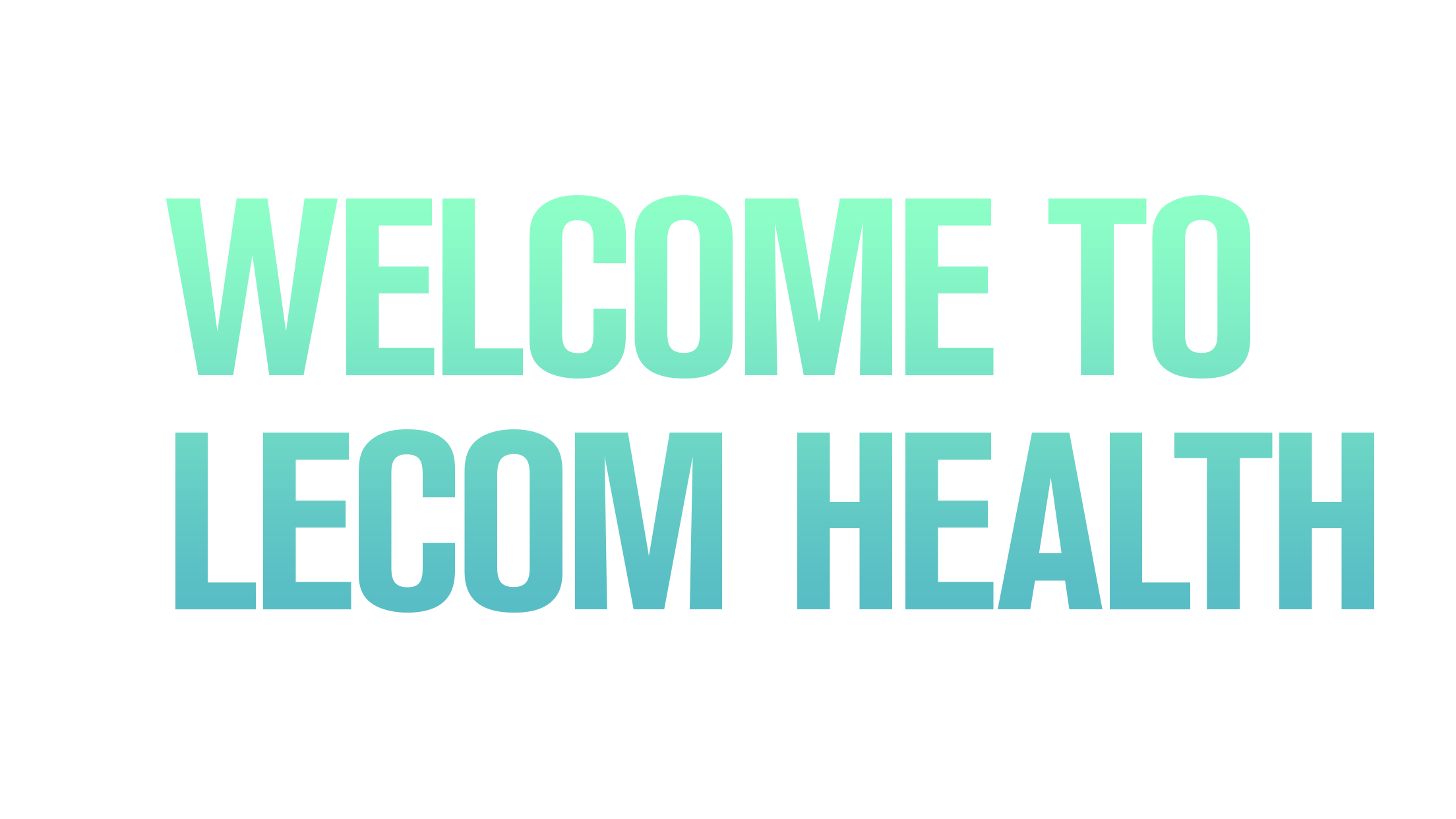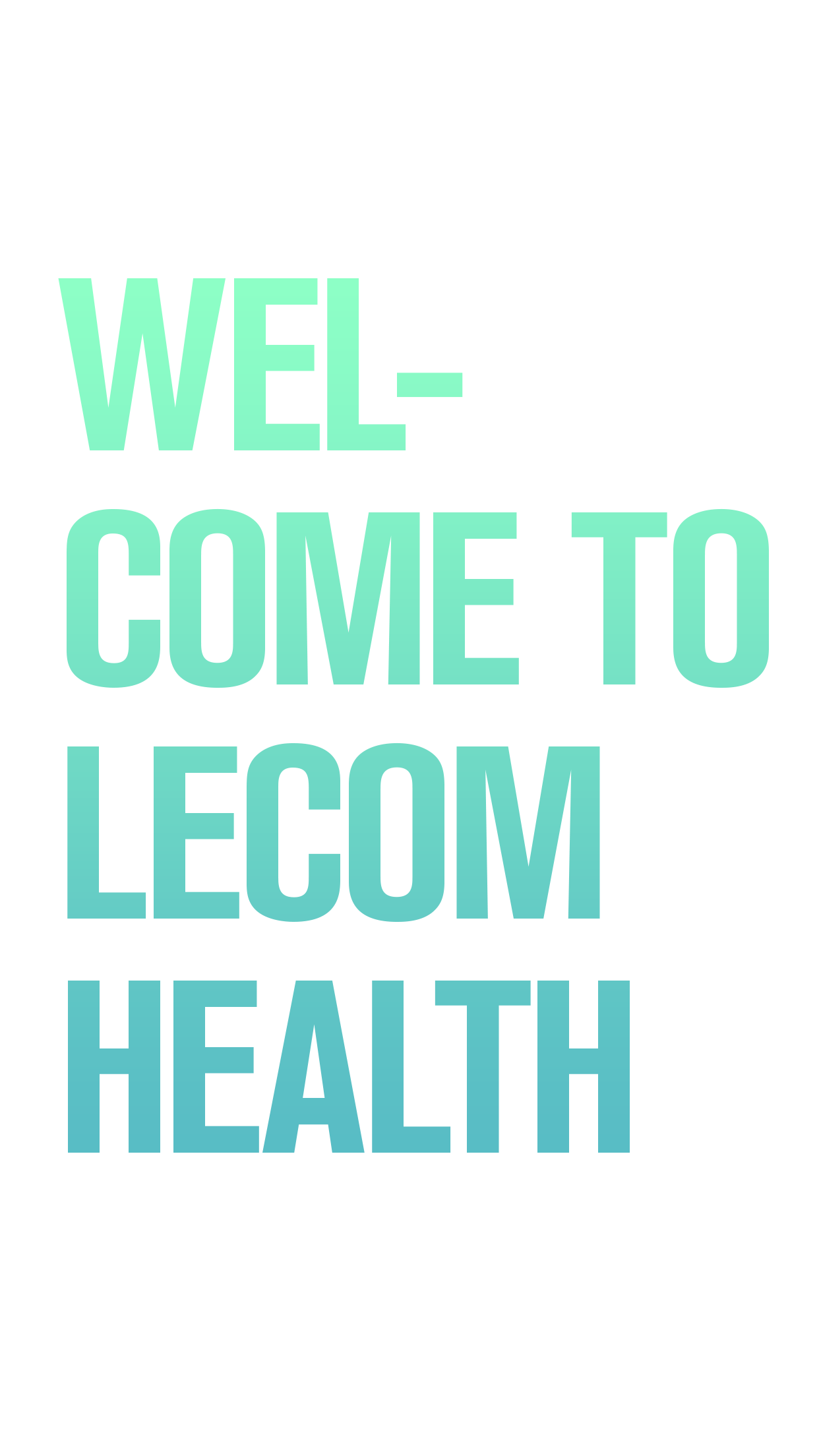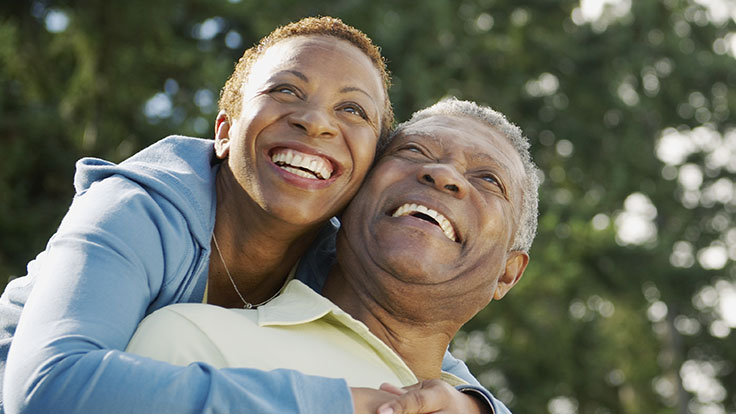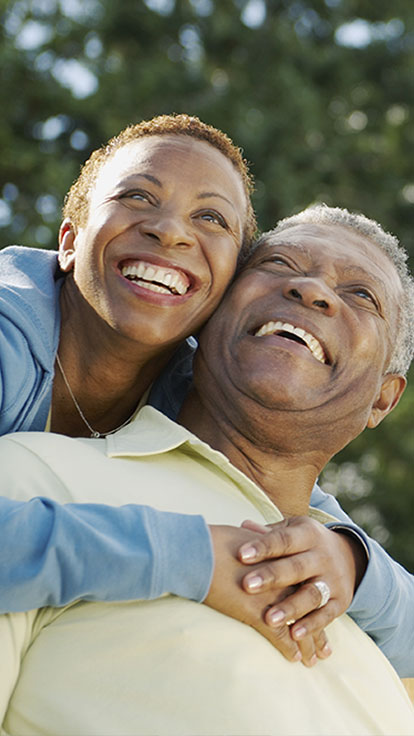 The Background Story
Located in Lake Erie, PA, LECOM Health encompasses Millcreek Community Hospital, Medical Associates of Erie, LECOM Senior Living, LECOM Education, and LECOM Wellness Center. LECOM is the nation's largest medical college with campuses in Erie, PA, Greensburg, PA, and Bradenton, FL. LECOM Health is the only health system with an Osteopathic Academic Health Center in the United States. LECOM Health is committed to community health care with its mission of service and its goal to promote improved health for all.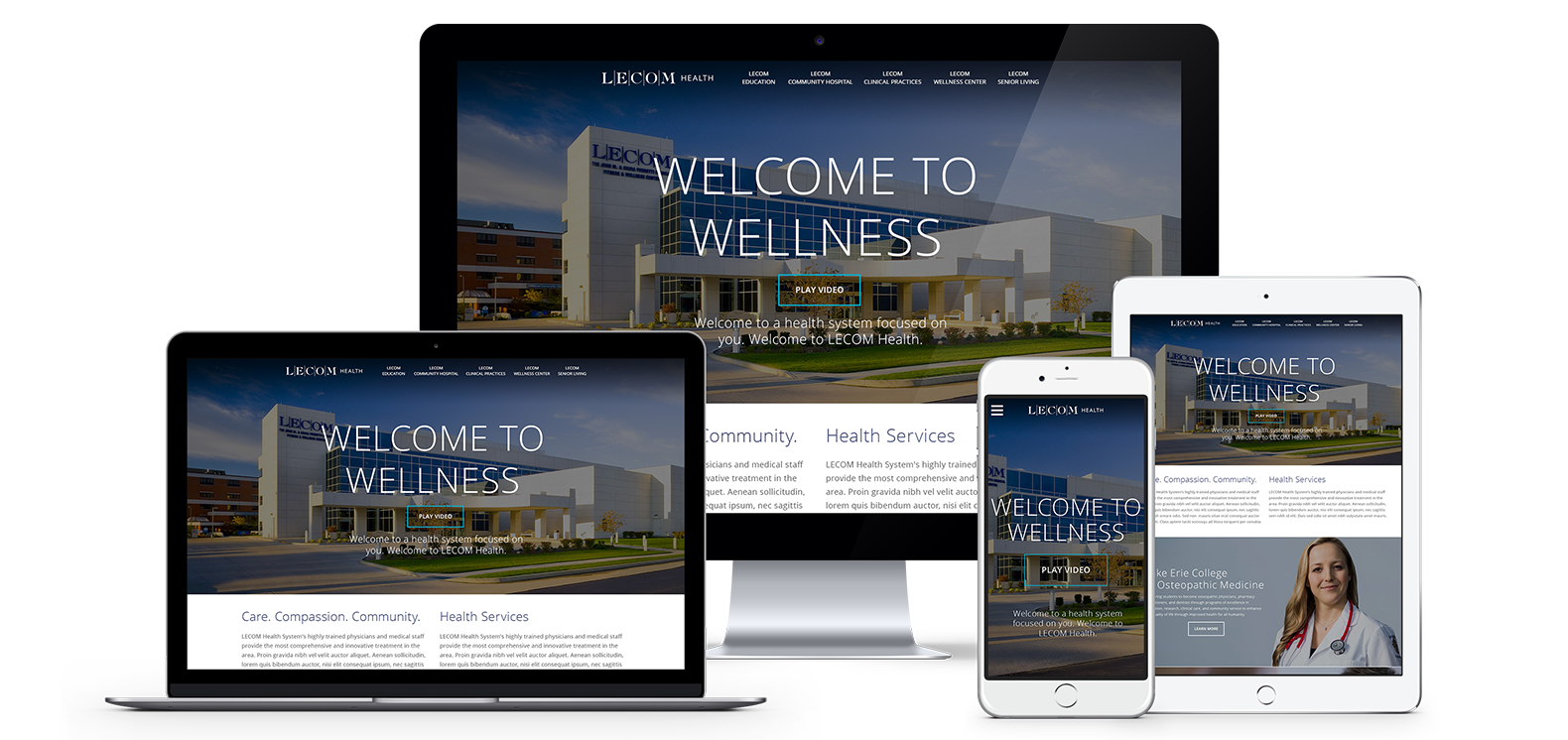 Services Provided
EFK branded several entities as a formidable regional health system in the Greater Erie area of Northwest Pennsylvania. EFK strategically positioned all the different medical entities to all fit together, as what the region now knows as LECOM Health. EFK created the "Welcome to Wellness" brand and tagline which highlights the systems unique wellness position and dedication to patients near and far.
branding
collateral
print
responsive web design
ui
ux
video
website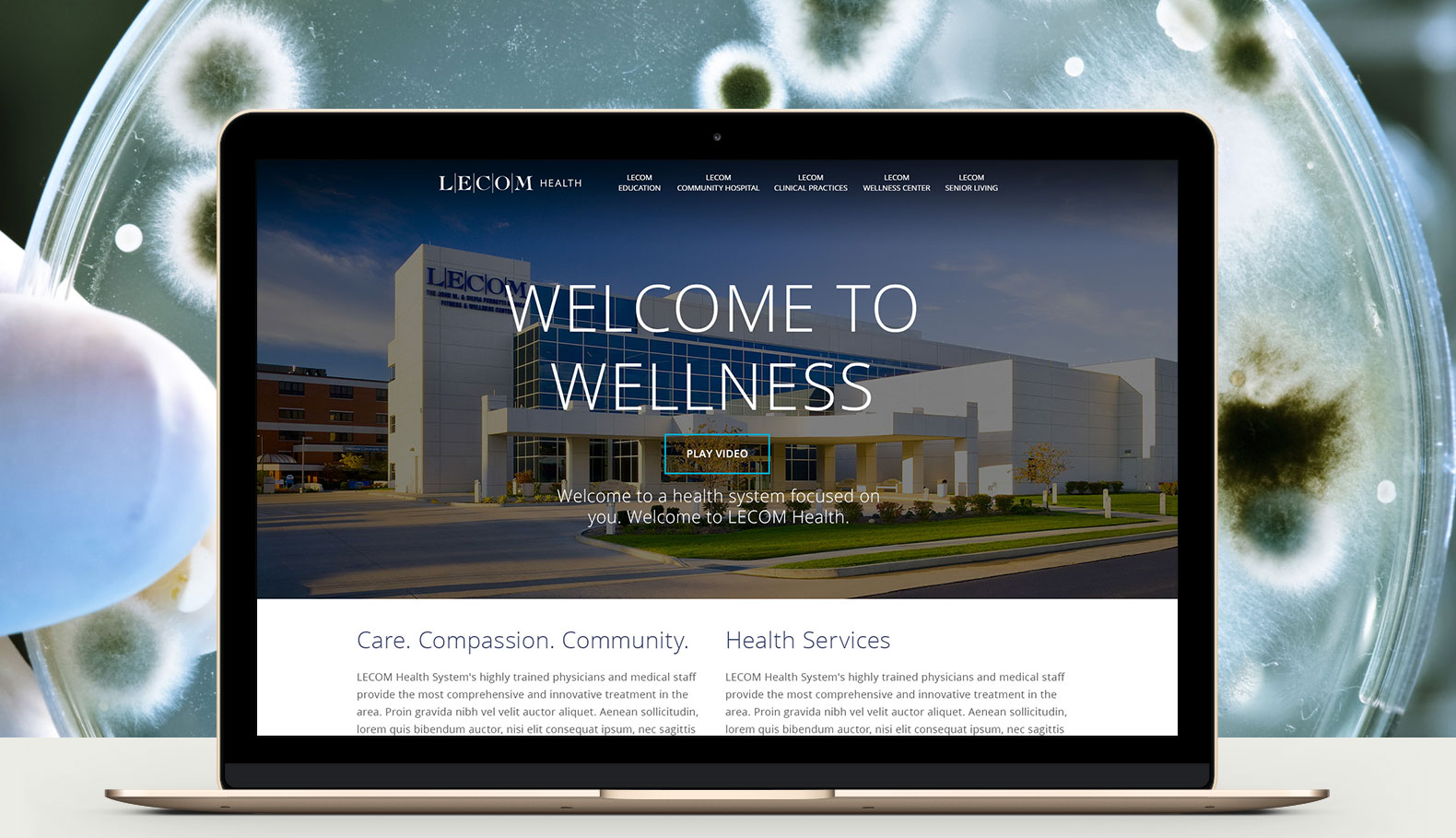 LECOM Health
EFK provided brand architecture and restructuring for LECOM Health. We created an over-arching umbrella to house LECOM's various health tiers, and called it LECOM Health. As part of this, we also created a responsive website, mobile integrations, print campaigns, videos, and commercials.
The "Welcome to Wellness" campaign rebranded LECOM as a compassionate health system that cares about its patients and its community. We introduced the new LECOM Health System via the new website, videos, ads, digital ads, and digital billboards.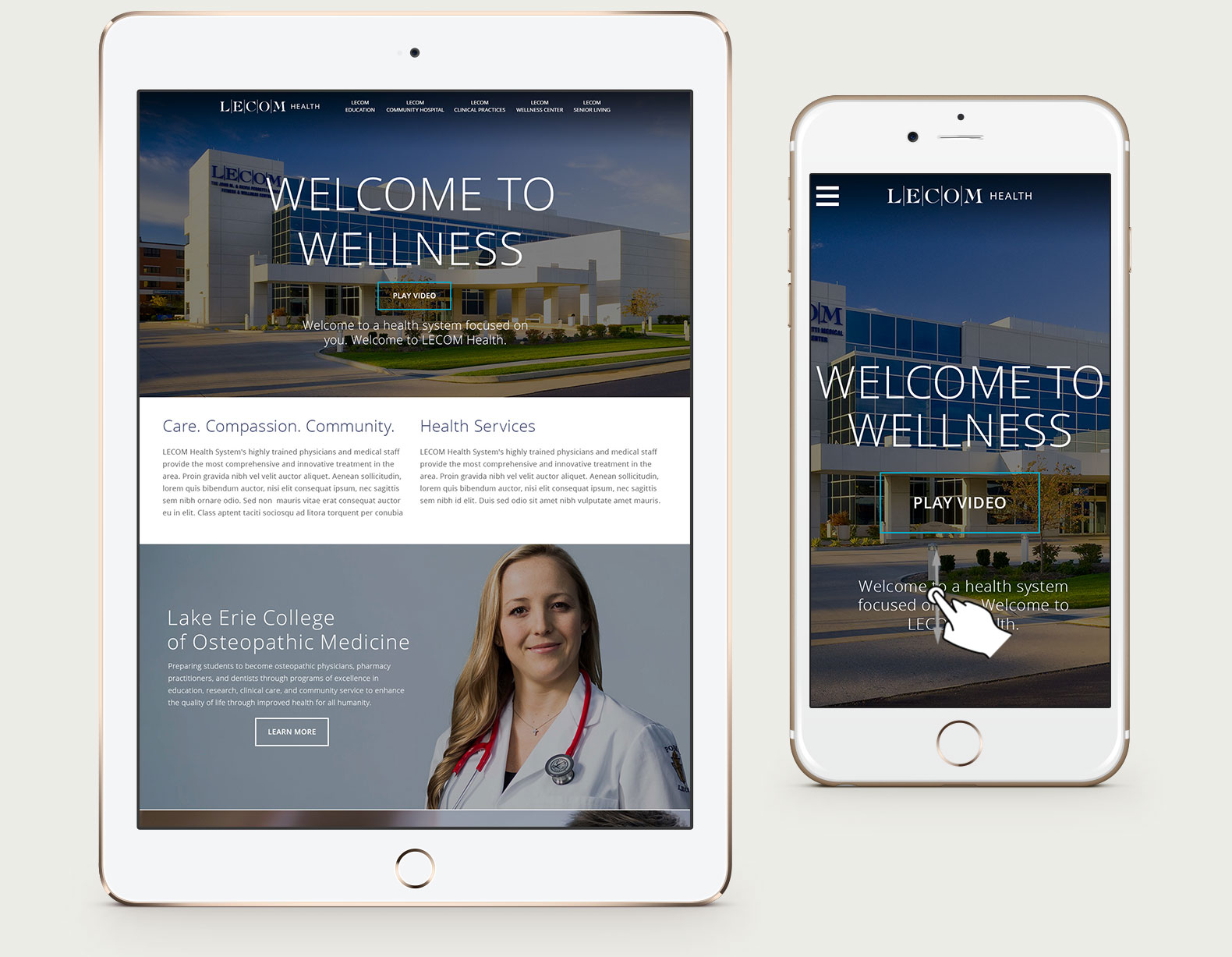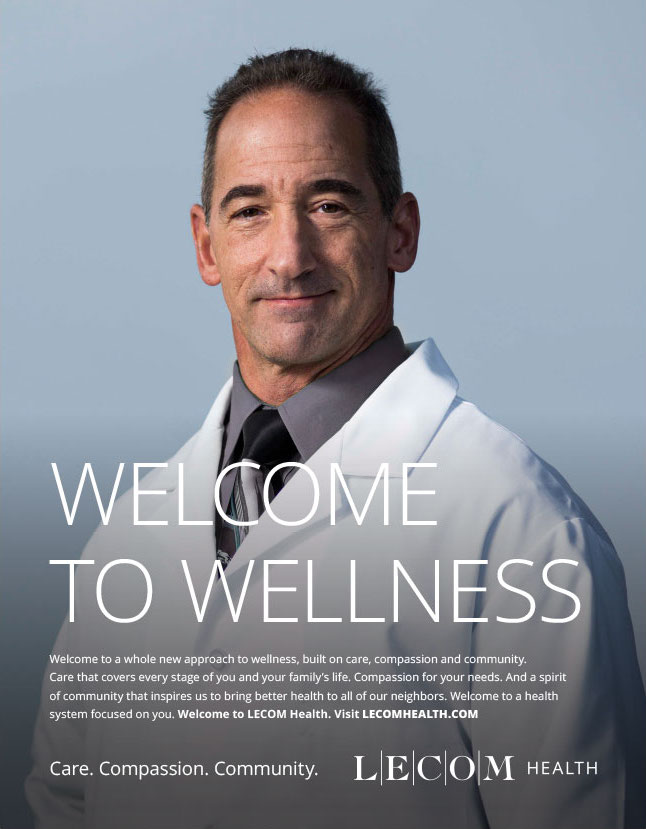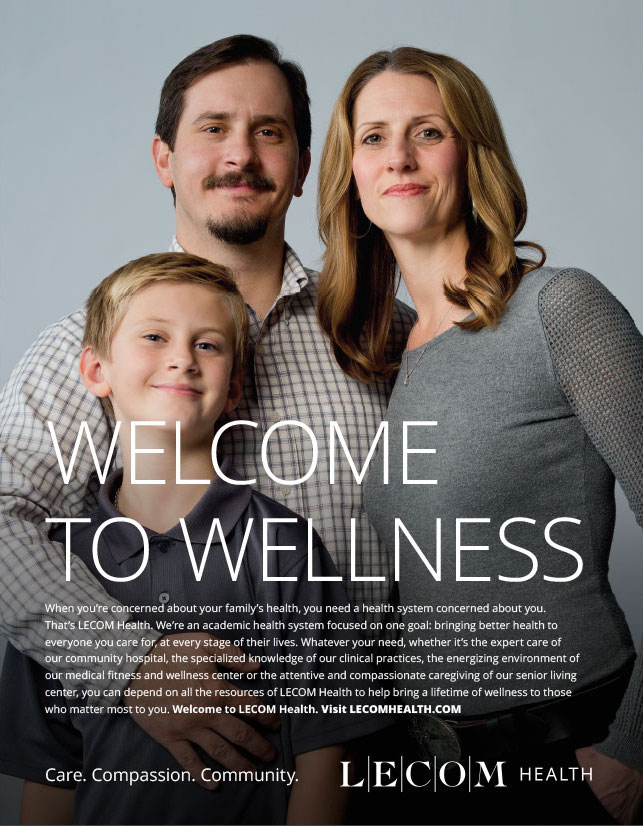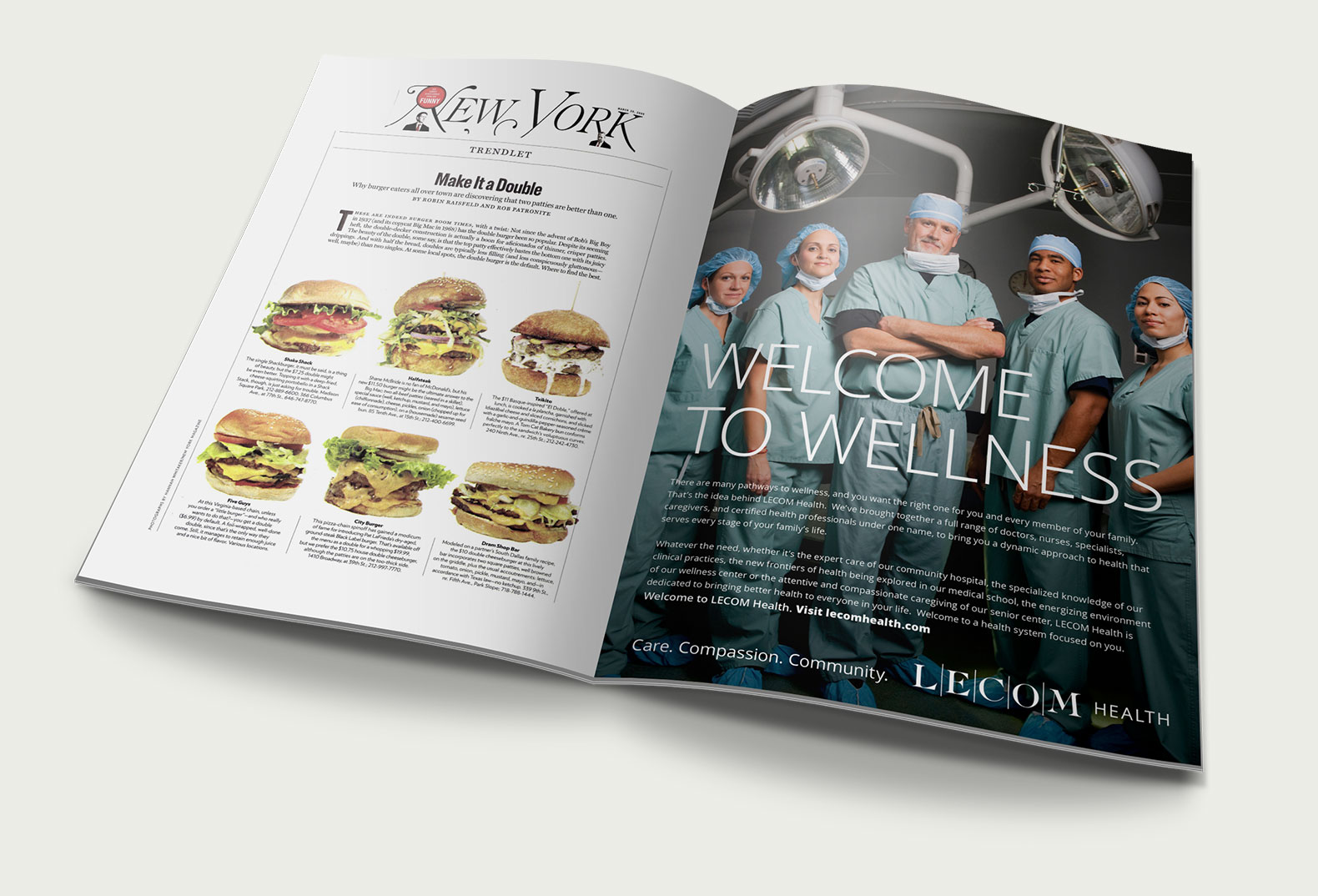 LECOM College of Medicine
Prior to creating the LECOM Health System, the .edu address functioned as LECOM's main website. EFK provided a total brand refresh to create a completely responsive website matching the branding of the new LECOM Health System. This redesign included mobile responsive design, implementing functionalities that are intuitive to mobile users, including a dynamic drop down menu that allows users to navigate any part of the website from one simple screen.
This website utilizes WordPress as its content management system (CMS). LECOM is able to update every picture, every logo, and every piece of content on their own via this easy user interface system.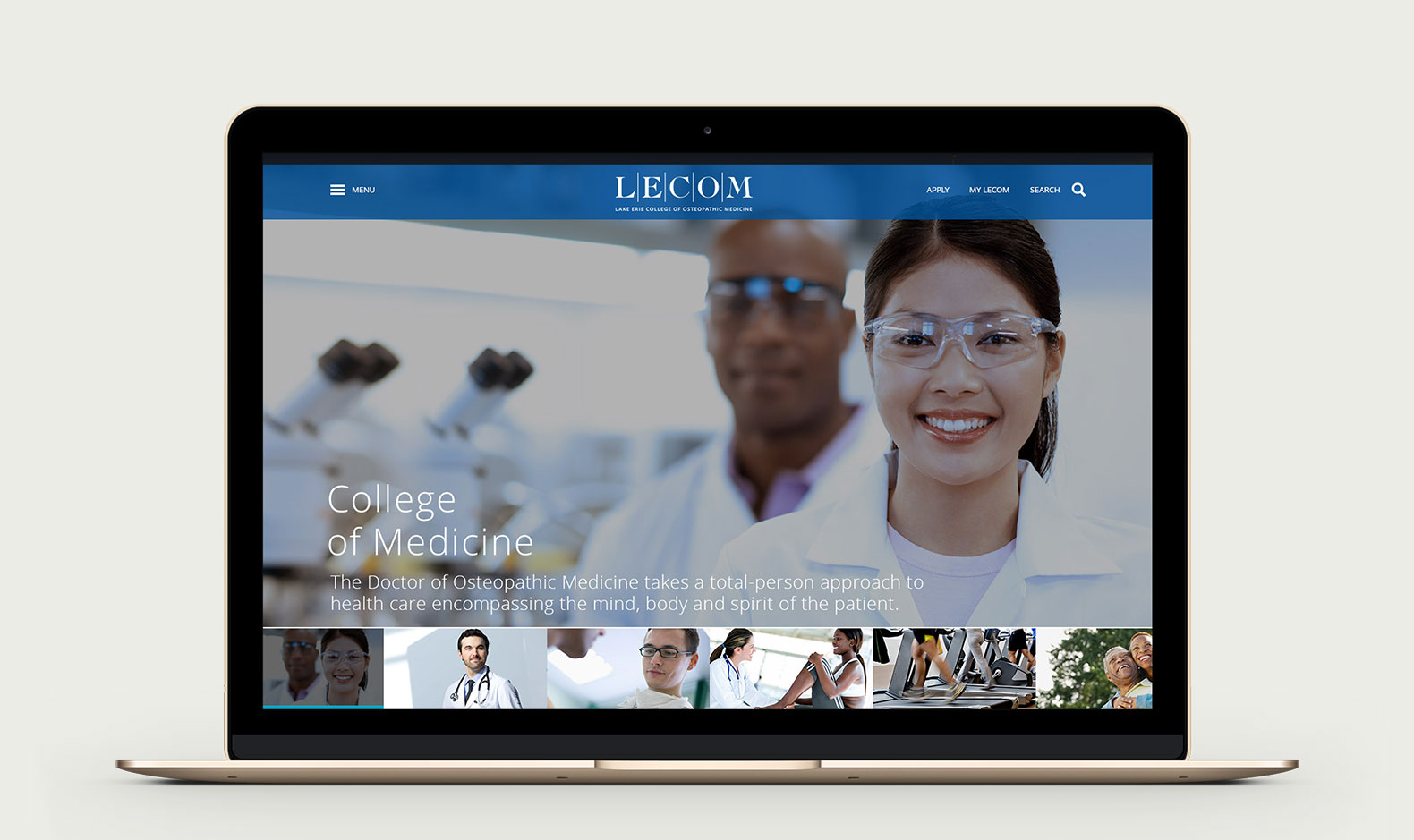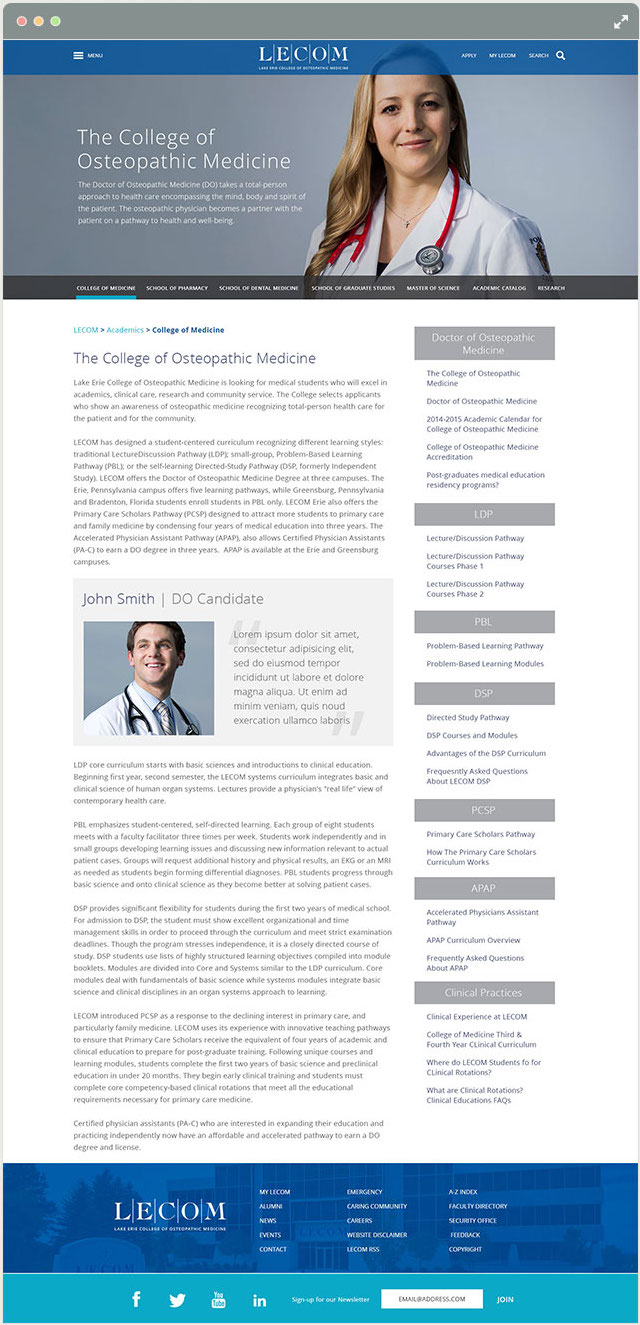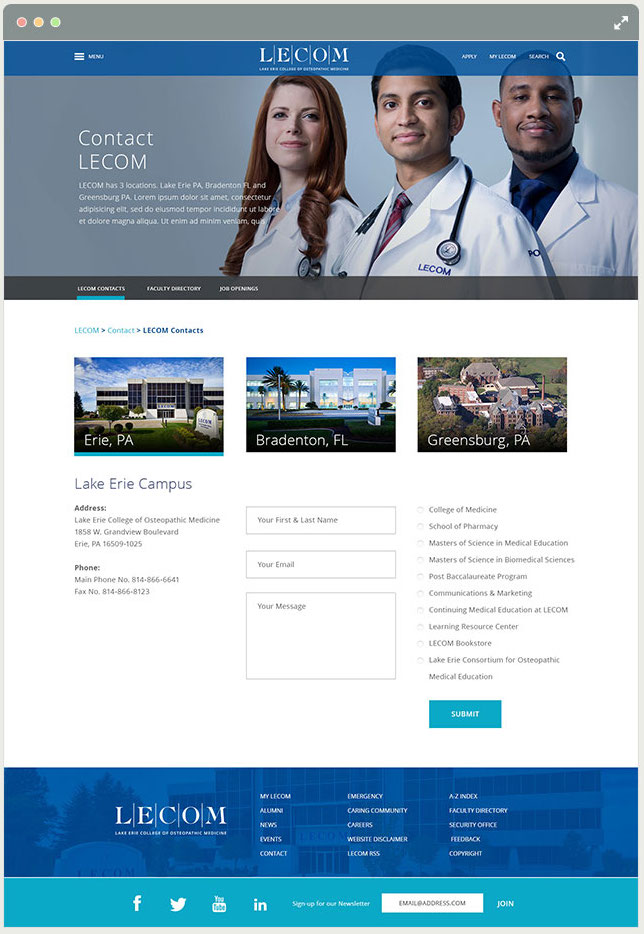 Video Integration
As part of our rebranding efforts, EFK created two videos to introduce the new brand. These videos show the community health care mission of LECOM and introduce the new brand. These videos are integrated into the website creating a more interactive user experience.
Results
EFK created the LECOM Health System brand as an umbrella for LECOM's many-tiered system. This rebrand included a more streamlined, completely responsive web experience, video implementation, and brand architecture.