There was a recent post from Inc, announcing the U.S Small Business Administration's new platform Ascent, focusing on educating women entrepreneurs. The e-learning resource helps walk users through how to create and operate a business as a way to open the door to those who are unable to break through to a new level in business. Their feature set and resources cover everything from the early stages of navigating through the pandemic and offer inspirational personal stories from powerful businesswomen like Dr. Patricia Greene who was the former Director of the Labor Department's Women's Bureau. Along with it being a great article highlighting an amazing resource, we saw it as a great opportunity to offer some personal insight from Eleanor Kubacki, our own CEO about her personal experience with the SBA.
While the EFK Group was initially created as an opportunity to provide non-profit organizations the same level of branding and digital expertise as businesses and corporations. From there we have become a full-service marketing and advertising agency, culminating with the acquisition of Winning Strategies PR earlier this year. In the past 15 years, both EFK and Eleanor have attained a variety of accolades including Top 20 Urban Companies to Watch by Inc Magazine and Top 50 Business Women in NJ from New Jersey Business.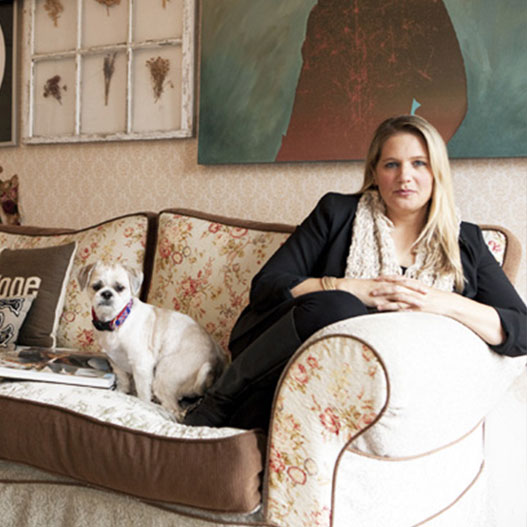 What helped take the EFK Group to new heights was the newly created SBA Mentorship program which presented itself serendipitously at the point when Eleanor was considering a new approach to advertising. Looking to shift clientele, Eleanor found an interest in working with federal accounts for long-term contracts. Make a pivot like this could be a precarious situation, as you find yourself investing a lot of time, energy, and human capital to develop. On average it takes usually four years before you succeed in claiming your first win in the federal sector which makes it initially feel unattainable. Still, Eleanor pushed on and found herself on the SBA's website looking for any insight or guidance.
To her amazement, there was a new protege program that had launched about eight months prior, it seemed like fate. She applied and was accepted into the program who took her through the process of how to maintain a mentor, invited her to conferences, and even helped her acquire one. In a way, it feels like she was given the keys to the kingdom. The door was opened for the EFK Group, a boutique agency to compete for federal contracts.
"In a weird way, it's what dreams are made of," Eleanor explained, "there's something special about the small business attitude and culture. I was excited to bring that kind of energy to the federal sector."
Since then, the EFK Group has worked on a variety of campaigns for the CDC, state-run organizations, and has partnered with Ogilvy for additional client contracts. Looking back at the overall process, she emphasized how important it is to really possess the drive to take it over the finish line. Persistence and focus are imperative for the complicated process, but in the end, the results are invaluable. When asked about how the SBA can continue to improve their efforts for women and minority entrepreneurs after the launch of Ascent, her advice was simple.
"I think they have a great opportunity to bring their success stories front and center to inspire." She explained. "The process can benefit from being a little streamlined, but I think offering stories of success will help motivate those to take the leap."
Eleanor hopes that her own personal experience helps motivate others who are striving to elevate their own business to learn more about how the SBA can assist them. Whether it is a brick-and-mortar company or a creative agency, the SBA has plentiful resources to help you get your own keys to your kingdom.